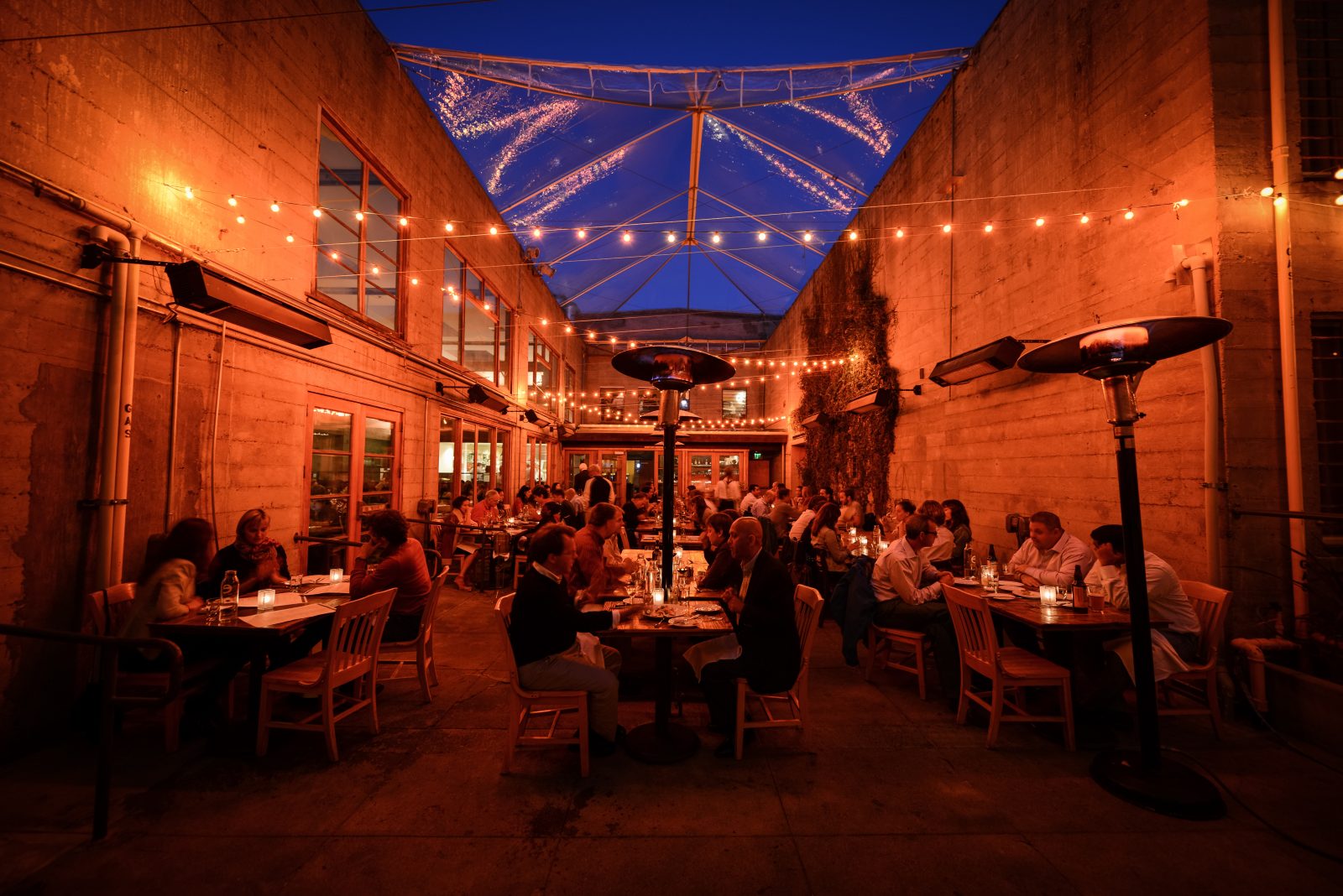 Welcome back, dear guests, as we diligently continue to move forward in the yellow tier, the Foreign Cinema Team adheres to all recommendations provided to us by the county, including 100% employee vaccinations, compliant table spacing, stringent cleaning and disinfecting, and limited reservations. We continue to evolve safe practices, and make Foreign Cinema a shining, vibrant dining destination for all.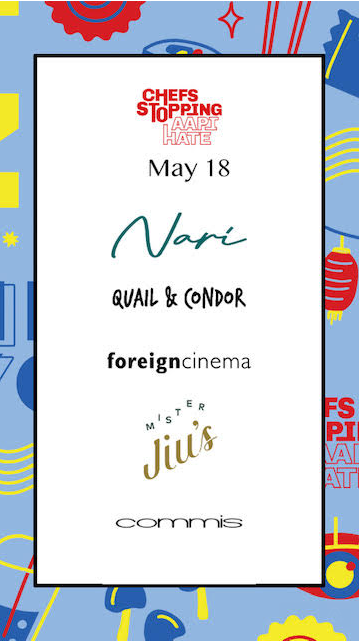 In response to the alarming increase in xenophobia and bigotry facing Asian Americans, OpenTable is proud to partner with Chefs Stopping AAPI Hate:
a collection of chefs that have organized a takeout series to raise awareness and funds for AAPI organizations combating anti-Asian violence.
Founded in Washington D.C. by Chefs Kevin Tien and Tim Ma, the takeout series quickly sold out and received widespread interest from chefs around the country who wanted to contribute to the initiative.
60 chefs will contribute a dish of their choice to create an eclectic and deeply personal takeout experience every week in May to coincide with Asian American and Pacific Islander Heritage Month.
Each week features a rotating roster of chefs, each cooking a unique dish in the five-course takeout experience that's inspired by the importance of food and family-style meals within the AAPI community.
Tickets for the series are $150 each and the meal feeds two; proceeds from each ticket sale will be donated directly to a local AAPI non-profit.
Tuesday, May 18th, 2021
5-course takeout menu for two, featuring dishes from Nari, Mister Jiu's, Quail & Condor, Foreign Cinema and dessert by Commis!
Sold out.